Has anything changed? Muskoka 'Unfounded' sexual assault reports revisited
Sexual assault is a crime that rarely goes punished by the criminal justice system. Untangling the reasons for this is complicated.
In 2017, a Globe and Mail report revealed how often police services across Canada did not even investigate a sexual assault complaint because investigators did not believe a crime occurred. The cases were deemed 'unfounded.' Six years after the original unfounded report was published, this news organization looked to see if anything has changed.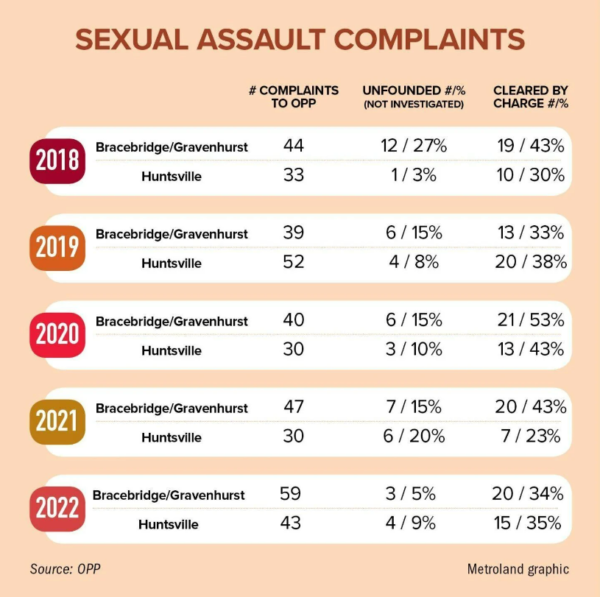 Read the full story and analysis here.
Share This Story, Choose Your Platform!
Former Niagara cop who ran massage business sexually abused 11 women. Will serve 18 months of house arrest

"Nicole Pietsch, an advocate with the Ontario Coalition of Rape Crisis Centres, said this decision suggests preferential treatment for police officers and Kukoly should have taken the risks of imprisonment [...]