Take Back the Night 2023!
Since 1976, Take Back The Night occurs internationally each year to raise awareness about gender-based violence, including sexual violence.
Learn more about Take Back the Night, or join your local sexual assault centre's event.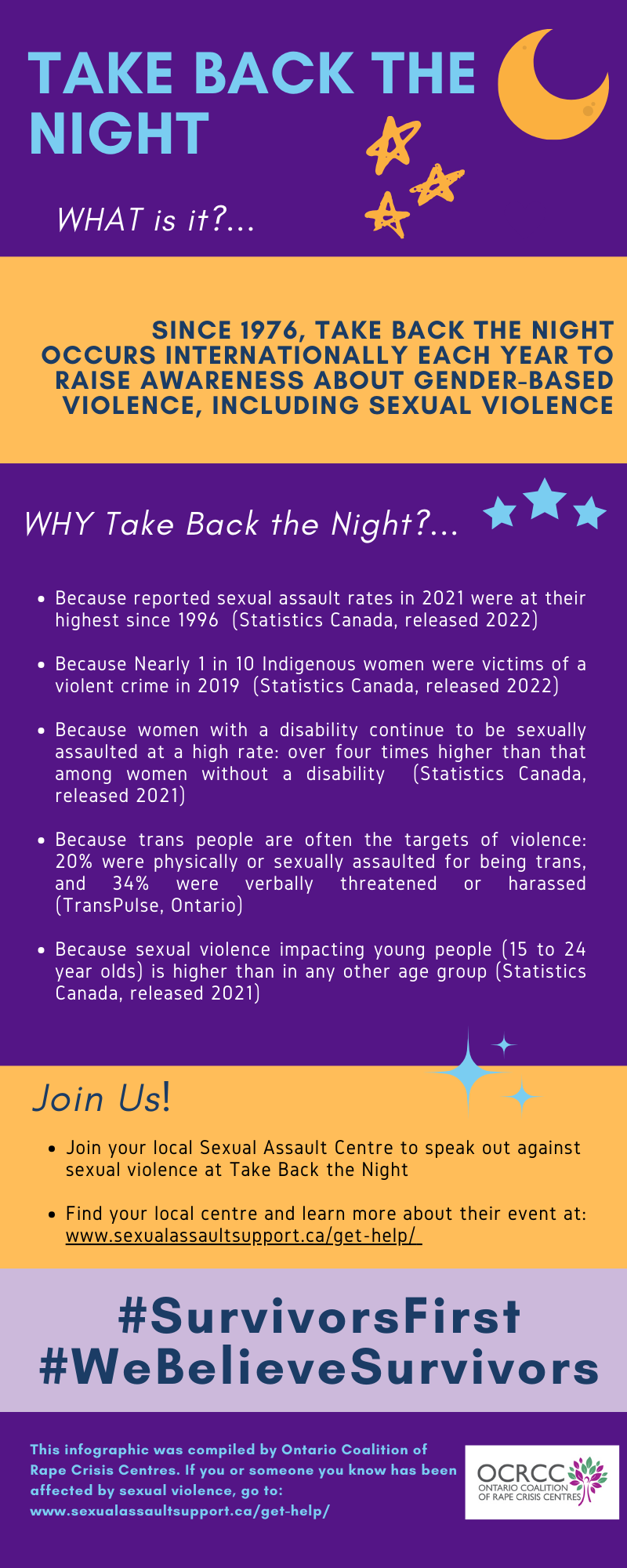 Ontario Coalition of Rape Crisis Centres (OCRCC) includes over 30 community-based sexual assault centres in Ontario. 
Share This Story, Choose Your Platform!
Ontario rejects some recommendations from triple murder inquest jury: Ontario Coalition of Rape Crisis Centres (OCRCC) responds

  On September 22, 2015, three women were found murdered at separate locations within a 25-kilometre radius of Wilno, Ontario in Renfrew County. In 2017, Basil Borutski was convicted of first-degree [...]