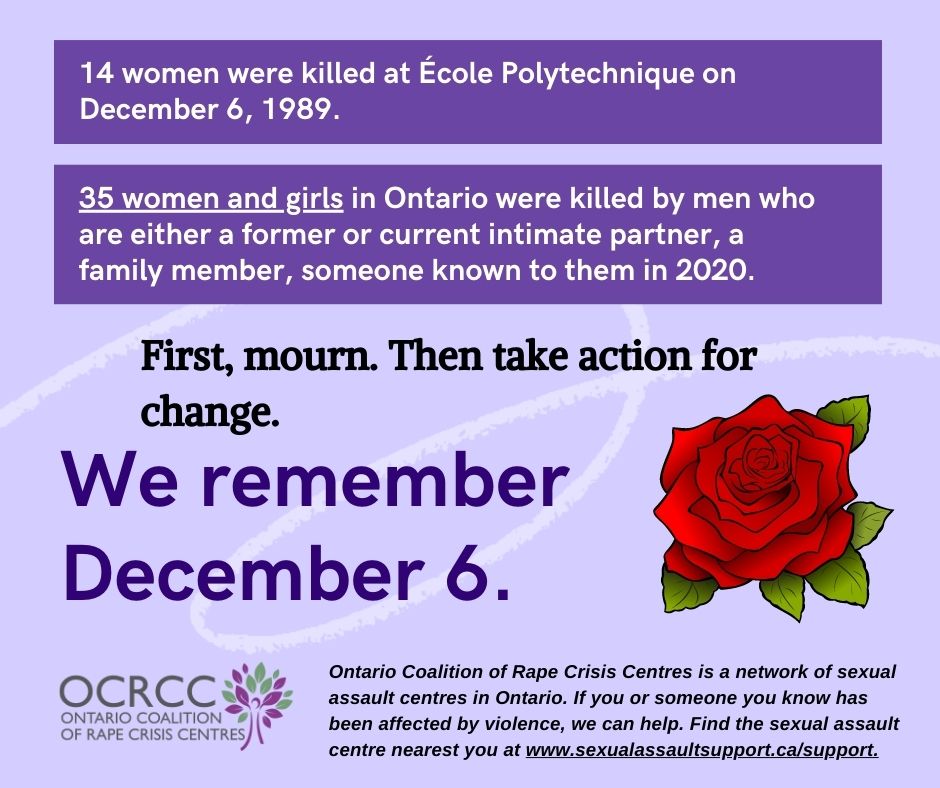 14 women were killed at École Polytechnique on December 6, 1989.
Over 35 women and girls in Ontario were killed by men who were either a former or current intimate partner, a family member, or someone known to them in 2020.
First, mourn. Then take action for change. We remember December 6.
Ontario Coalition of Rape Crisis Centres is a network of sexual assault centres in Ontario. If you or someone you know has been affected by violence, we can help.
Share This Story, Choose Your Platform!
Ontario rejects some recommendations from triple murder inquest jury: Ontario Coalition of Rape Crisis Centres (OCRCC) responds

  On September 22, 2015, three women were found murdered at separate locations within a 25-kilometre radius of Wilno, Ontario in Renfrew County. In 2017, Basil Borutski was convicted of first-degree [...]